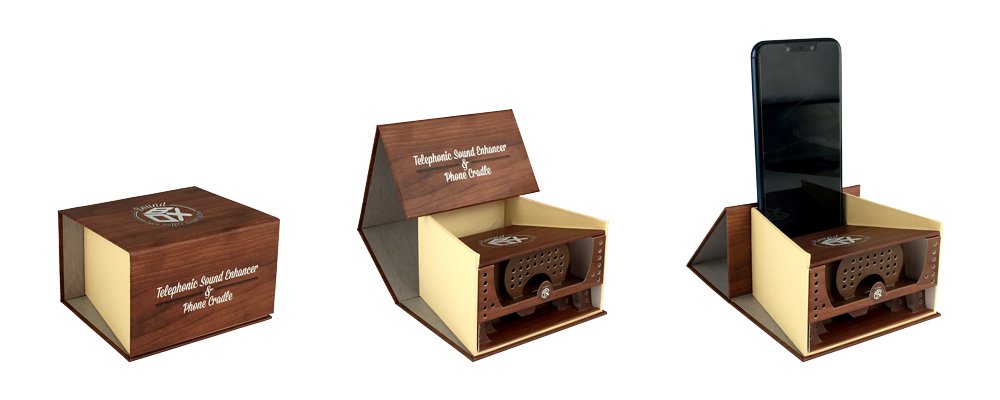 Mobile Phone Sound Enhancer – The Sound Box
Tired of dropping our mobile phone into an empty cup to amplify the sound, we created the Sound Box.
Made completely out of paper based materials, the Sound Box is a rigid board product that opens up to reveal a sound chamber and mobile phone dock.  Place your phone on the dock and listen to a better version of your favourite music!
The sound box was mass produced by Hung hing in China for Paper Engine and is available for customisation for clients looking for an eco-friendly promotional product.
For more information GET IN TOUCH