Companies are becoming more environmentally conscious, and plastic based toys are being replaced with sustainable products.
With this in mind, we have also designed paper and cardboard based toys to accompany children's meal deals and boxes within the fast food industry.
Children can still look forward to a prize at the end of a meal, and maintain the especially fun experience of eating out with no harm to the environment.
Our Jurassic World toys are among these designs.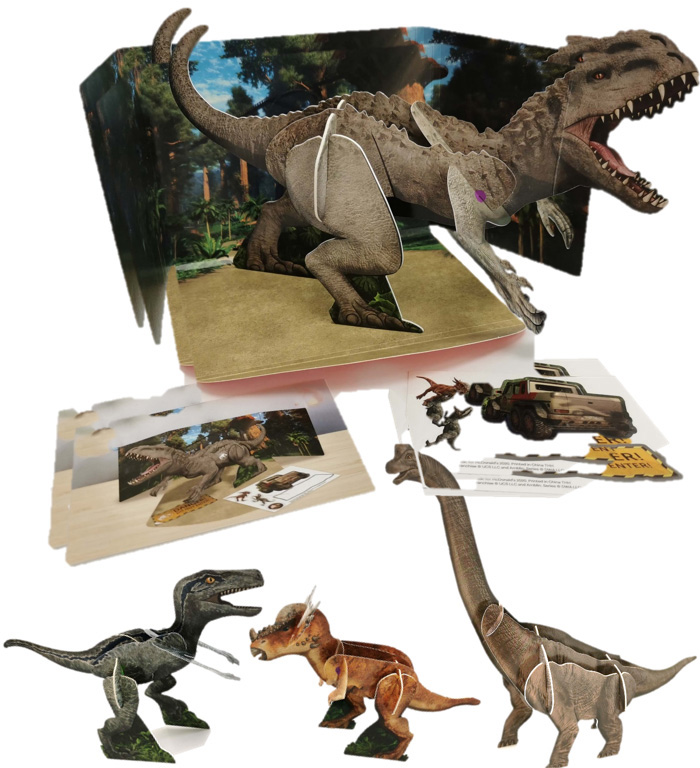 How can we help you?
Have a paper engineering project you'd like to discuss? No matter how big or small, we have the skills and expertise to design and produce as cost-effectively as possible.