Paper Engine collaborated with Bladz Toys to design and create a licenced Make Your Own Light-Up Hogwarts kit.
Bladz worked closely with a dedicated member of the Paper Engine team from initial concept to final tested design, bringing the Hogwarts castle to life in a kit for customers to build.
Our team created the engineering required to ensure the kit could be mass produced accurately and economically, including white concept models.
Paper Engine supplied the finished cutter templates to Bladz Toys so that they could mass produce the finished product for sale.
The Hogwarts kits were sold through Tesco and other
key gift retailers.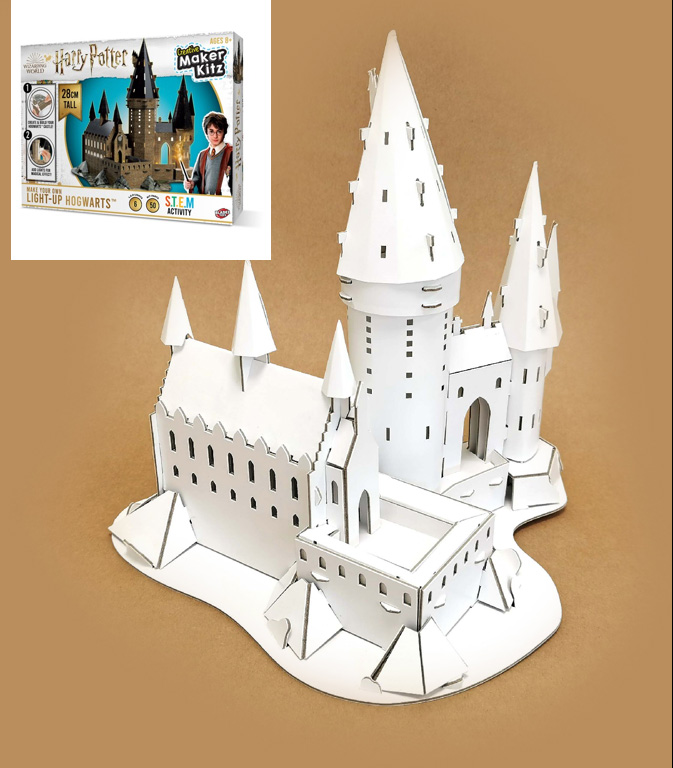 How can we help you?
Have a paper engineering project you'd like to discuss? No matter how big or small, we have the skills and expertise to design and produce as cost-effectively as possible.